Using Race Based Data to Create Intervention Through a Health Equity Lens.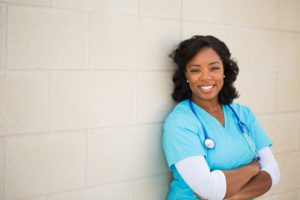 In the spring and summer of 2020 the Federation of Black Canadians heard loud and clear that our members felt that COVID-19 was an enormous concern within the community. After responding quickly to coordinate a national call to interface the Federal Government with the community to share their concerns, needs, and to also hear what the government was doing to address the Pandemic we quickly moved to generate and create a National petition addressing our asks.
Following its overwhelming support inching over 35,000 signatures, our members did not want to wait for the government to support our call for national race based data.  In the fall of 2020 The Federation voted to redirect some of its internal funding to support an interim staff role that would aide in scoping out a national project and also to support in securing funding to support the work. We are pleased to share that the FBC was able to confirm funding support from Canadian Heritage and Public Health Canada as well as divert some of its own funds to support the project.
Through the Multiculturalism Program at Canadian Heritage ('PCH'), PCH will support the development and operation of a national data collection platform for the collection and reporting of race-based data to address inefficiencies and inequities heightened by COVID-19.
Through the HIV and Hepatitis C Community Action Fund (CAF) at The Public Health Agency of Canada's (PHAC), PHAC will support the expansion of the geographic coverage of the project across Canada. PHAC also supports the need for better and more complete data about the impacts of COVID-19 on racialized populations to appropriately tailor the public health response and provide ongoing support to racialized populations.
In addition Racialized populations also remain disproportionately affected by sexually transmitted and blood-borne infections (STBBIs). This project will include questions to identify and address health issues associated with STBBIs.
We understand that across Canada several groups and grass route organizations have seen the need for race based data collection and stepped up to support this work, and we hope that we are able to support your goals through our work as well.
This research project will:
Provide a better public understanding of how the Black community is affected by COVID-19, through race based data collection and providing increased community awareness, information and education related to COVID-19.
Provide data to support recovery in our communities, policymaking at a regional, provincial and federal level and advocate for the importance of government-collected race-based data.
Provide an opportunity to work with institutions such as University of Toronto on promoting ways to create interventions for marginalized communities through a "health equity lens" which is often mentioned by government but often not done.
Introduce partnerships between community agencies across Canada, public education intuitions, and government departments to support the collection of race based data.
Provide a user friendly interface for members of the African Diaspora and other BIPOC groups to participate in data collection.

If you have background in research and data collection, and or policy reform and are interested in this project please email info@fbcfcn.ca