On October 26th at 5PM PST/ 8PM EST, FBC will be hosting its last quarterly National Partners Group Meeting. This meeting will be composed of Black-led and B3-serving organizations across Canada to join us for a virtual community conversation that will focus on measures for Black communities across Canada in response to the social, economic and cultural interests of Black Canadians.
This event will include the following speakers:
Olaitan Onyebuoha
Saint John New Brunswick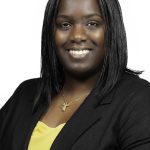 Name: Shauna Bookal
Whitby, ON
We are truly excited to introduce two exceptional women who will be taking the stage at our National Partners Group Meeting. They stand as stellar representations of the Black community, embodying the values of resilience, excellence, and unwavering dedication to their respective fields.
These women have not only excelled in their careers but have also actively worked to uplift and empower those around them. We are eager to hear about their transformative work, the challenges they've overcome, and the insights they have gathered along their inspiring journeys.
Their presence serves as a beacon of hope and a reminder of the remarkable contributions that individuals from the Black community continue to make in various sectors. Their stories are sure to inspire and encourage us all to pursue our dreams, strive for excellence, and make a positive impact in our communities.
Don't miss this incredible opportunity to be enriched by the wisdom and experiences of these outstanding women. We look forward to a meaningful and enlightening discussion as they share their work and insights with our National Partners Group.
Would you like to be a speaker and share your organization's work to a wider audience? Email programs@fbcfcn.ca for more details. 
Join our Black Builders Networks to keep up to date with with all the latest we do to support black organizations in Canada.
.